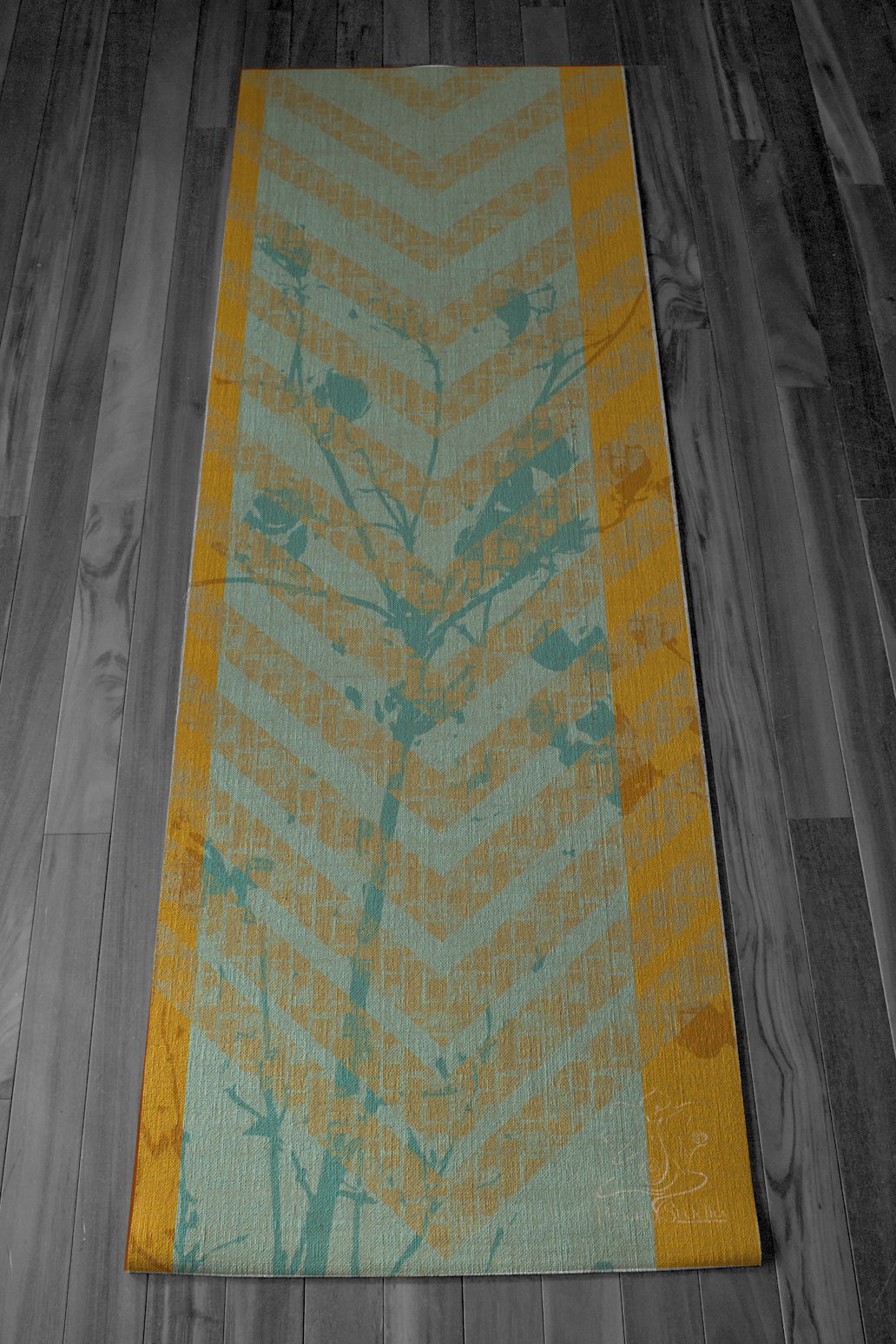 EkoYogi Mat
Form
Function
Beauty
Sustainability
Durability
Comfort
$ 119USD
#inspireYourPractice #LOVEYOURMAT
It's all natural!
The EkoYogi Mat is made with jute and eco-friendly foam.
Jute is a natural material and a sustainable resource, it's harvest and production of which supports many communities around the world. Environmentally friendly and biodegradable, this mat is a great choice for any yogi.
Comfort and Stability
The jute material in the mat provides comfortable yet stable support and durability.
The foam is soft, supple, and eco-friendly - free of heavy metals and phthalates.
Grip - through Cold-Heat-Wet
Aided by the addition of a natural wax coating. This coating also helps protect the design from normal wear, as well as keep your grip good and firm through cold, heat and wet!
Be Adventurous!
This mat is light weight and easy to carry for all your adventurous needs!
Join the EkaYogi Movement!
Specifications
Materials:
Jute and Natural eco-friendly Rubber based foam
Free of phthalates, heavy metals, latex
Dimensions:
24" x 72" x 6mm (.25inches)
Weight:
3 lbs
Truly Inspiring
Exclusive Designs
Limited edition works of art
Our designs consist of hand painted art, sketches, illustrations, digital collage and photography.
When you practice on an Eka YogiLife mat, you are supporting an artist.
Functional art for healing
As an artist, it was only natural to combine the art of yoga with beauty to create functional works of art that will forever inspire yogis during every practice.
Yoga as a lifestyle deserves the honor.
Every color that we can see - and even the colors that we cannot - emit their own wavelengths. Wavelengths are essentially energy vibrations, so on a very real level, color does resonate with energies within our bodies, specifically the chakra centers. When we couple color with a balanced design and combine it with a yoga mat to support us during practice, we can enhance inner energies within the body.
I believe that practicing on an Eka YogiLife designer yoga mat, choosing a design that speaks to the inner self, will resonate with the yogi in you during practice and enhance the vibrations of your inner being.
What Customers Are Saying: